Why does RetroTxt require Read and change all data permissions

The short answer is that it doesn't, which is a limitation of the web extension permissions. RetroTxt ignores all websites except those you tell it to monitor in the background.
If you're in a corporate environment or security conscious, after installation, you can fine-tune your browser to further lockdown RetroTxt.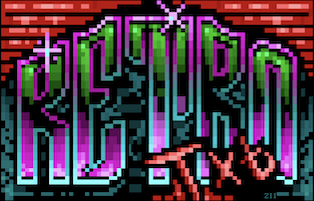 Install on Chrome Install on Edge Install on Firefox
---
RetroTxt
Turn pieces of ANSI, ASCII, and NFO documents into a web document. RetroTxt is the browser Extension that takes legacy and plain text files and correctly stylizes them for viewing or copying from a browser tab.
View ANSI, ASCII, NFO, Shift JIS text art as a web document
View server, terminal, and DevOps logs styled with colored text
View BBS colored text files for Celerity, PC Board, Renegade, Telegard, Wildcat!, WVIV systems
Screenshots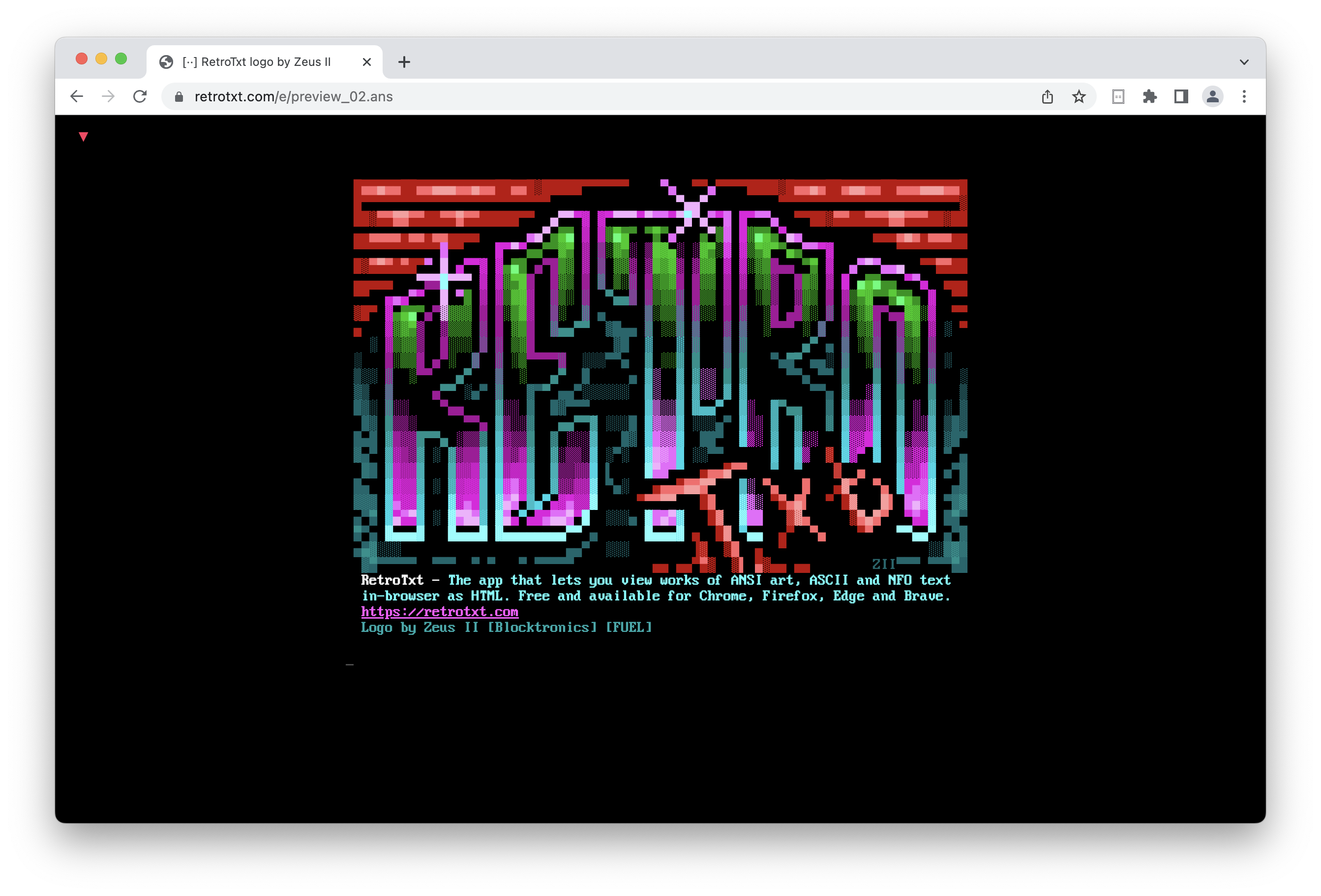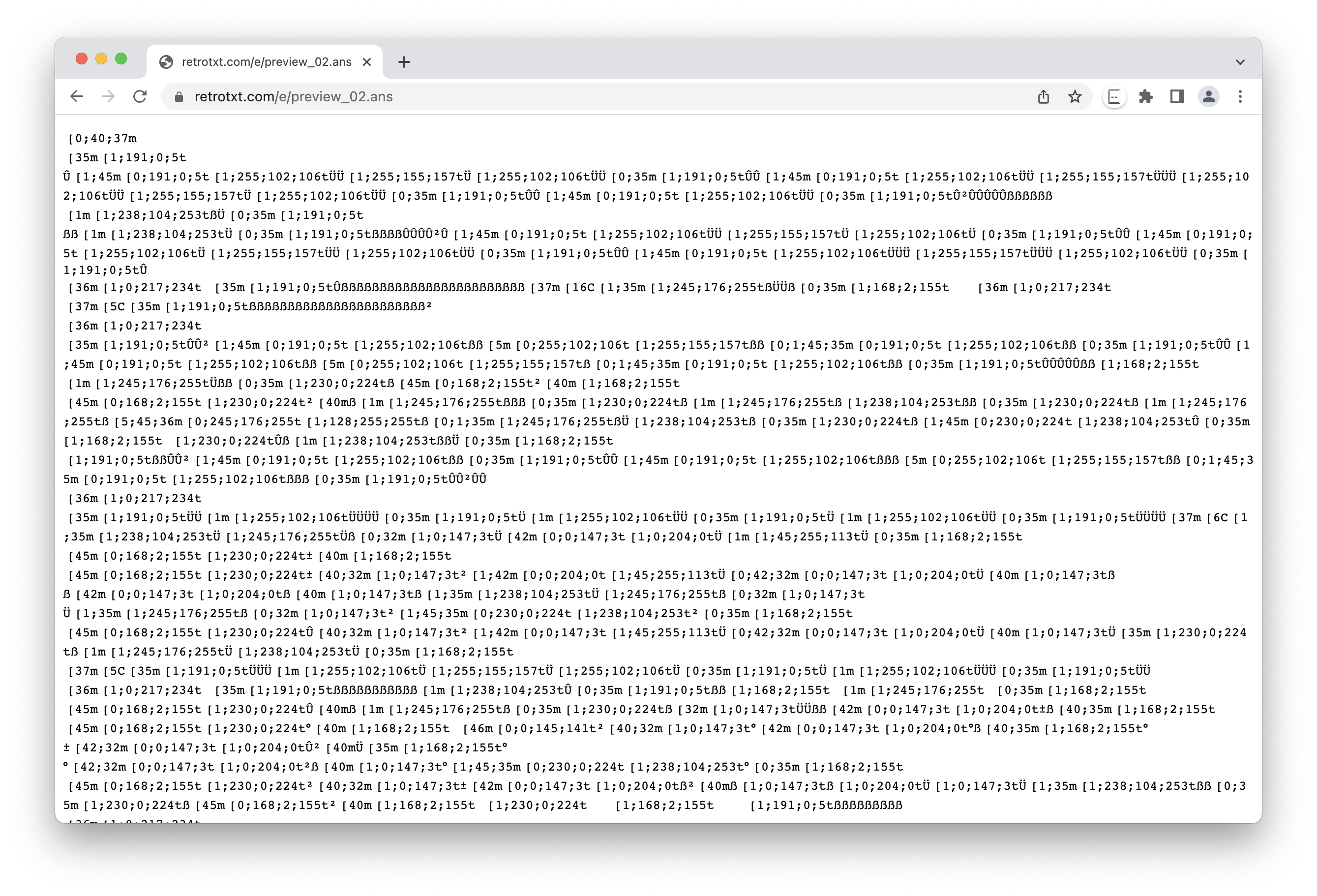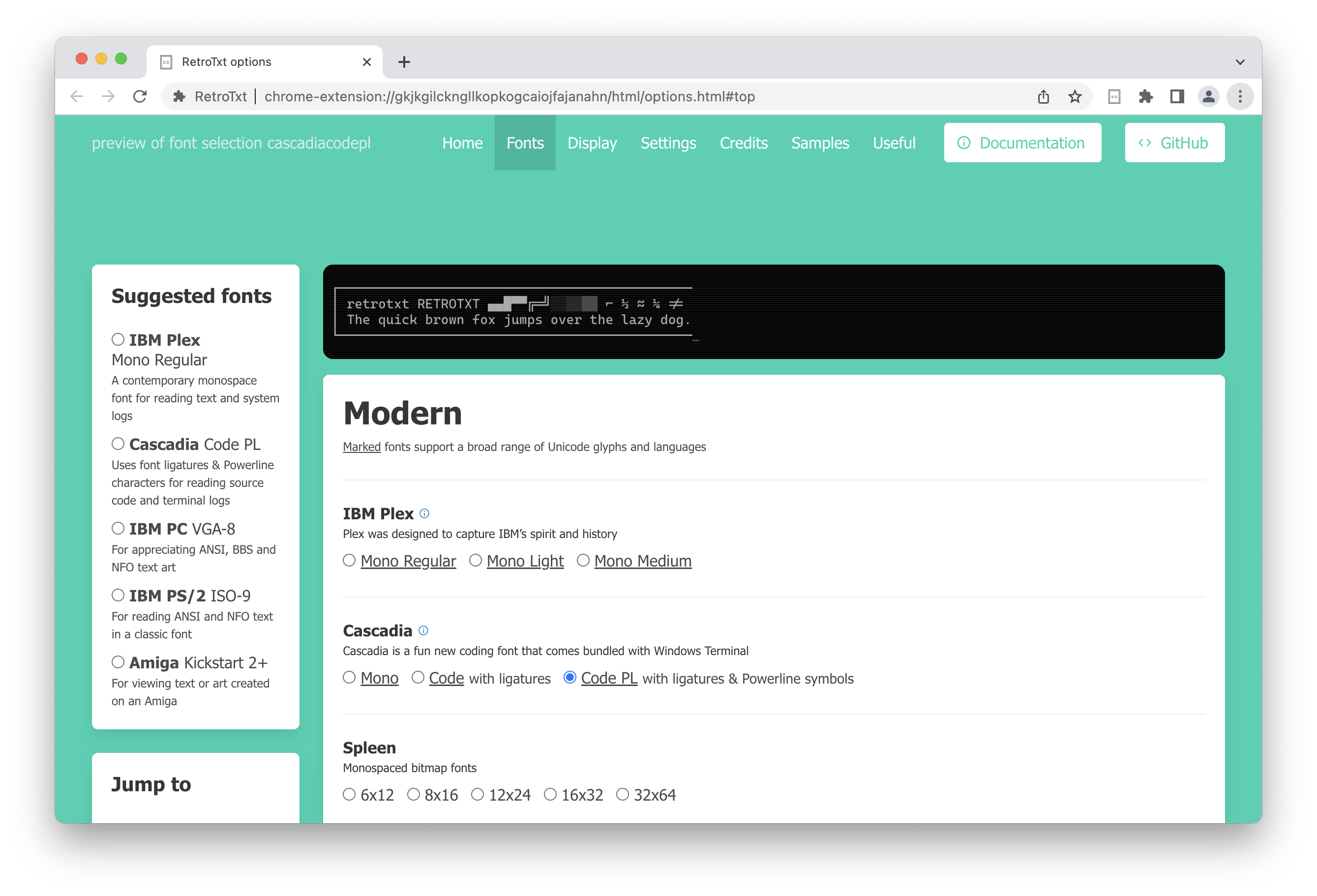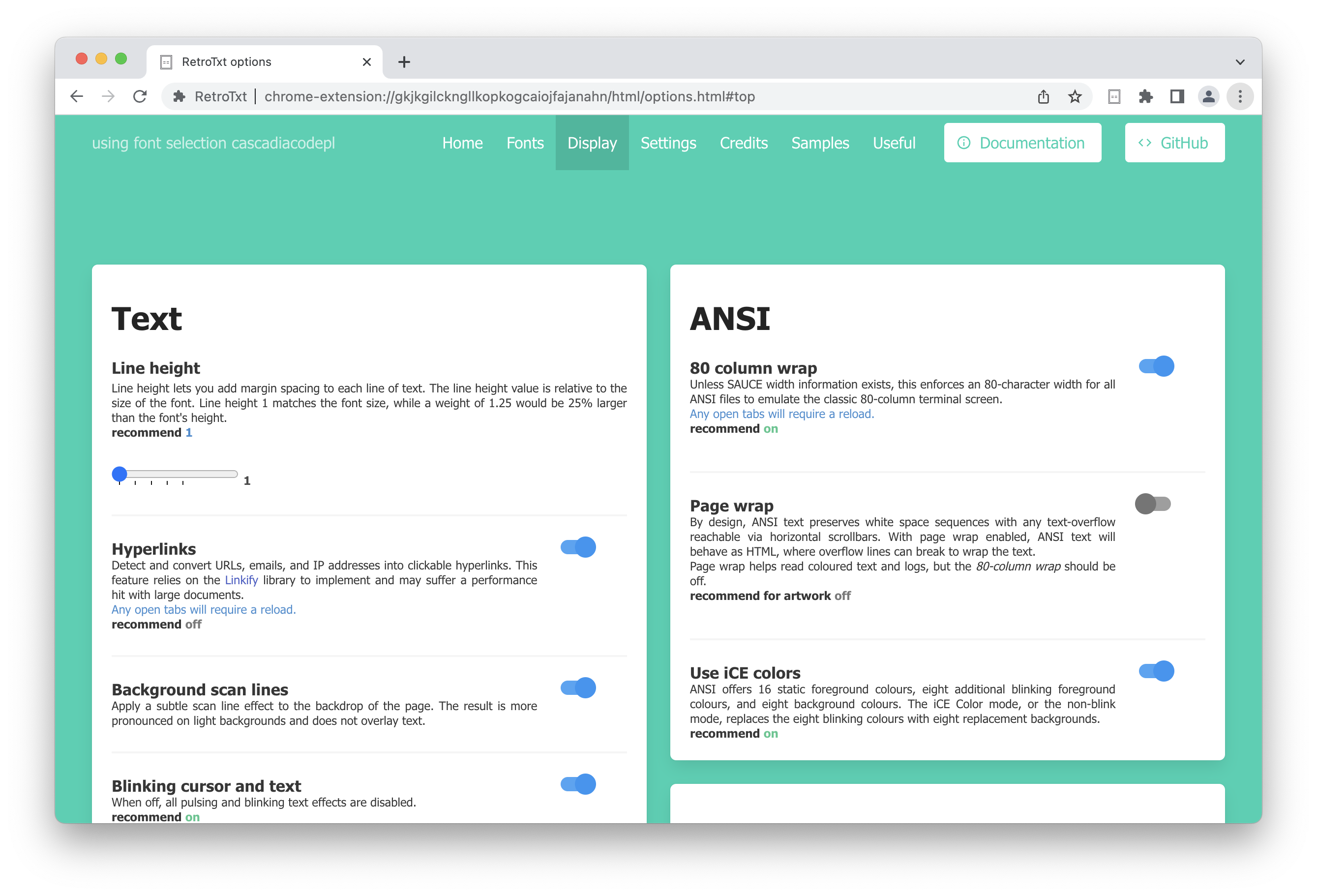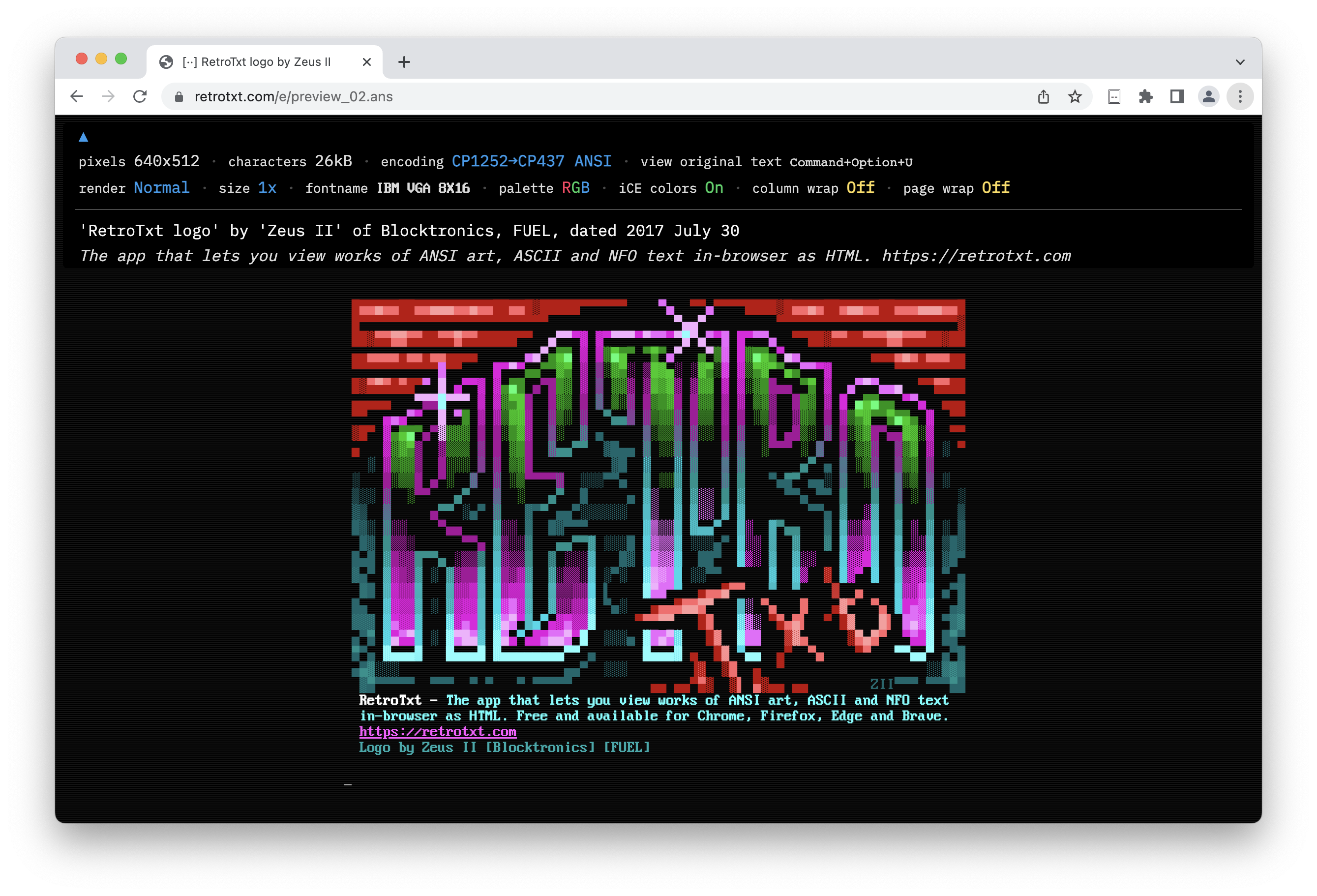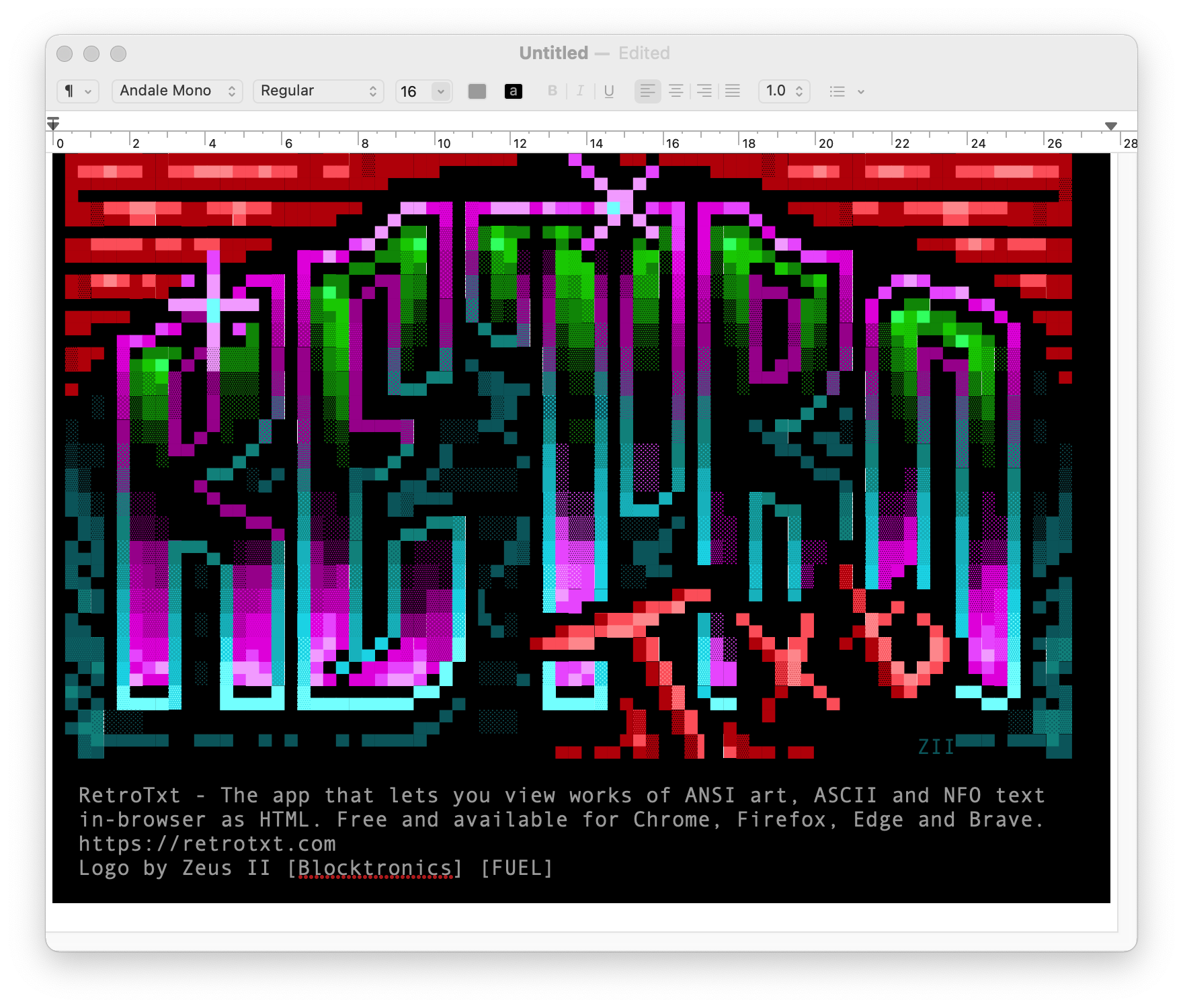 Features
Swappable palettes for different color simulations
VGA, CGA, Unix xterm, Apple IIgs, Commodore 64, monochrome and switchable iCE Colors

Customizable font and background colors

SAUCE metadata parsing

Support for multiple text encodings
MS-DOS CP-437, Amiga ISO-8959-1, Windows 1252, Japanese Shift-JIS

Automatic fixes for block character and line artifacts

Hundreds of IBM PC font choices
VGA, EGA, CGA, MDA, PS/2, and more

Various Amiga and microcomputer fonts
From Amstrad, Atari, Apple, Commodore, Tandy, and many more

Open-source code